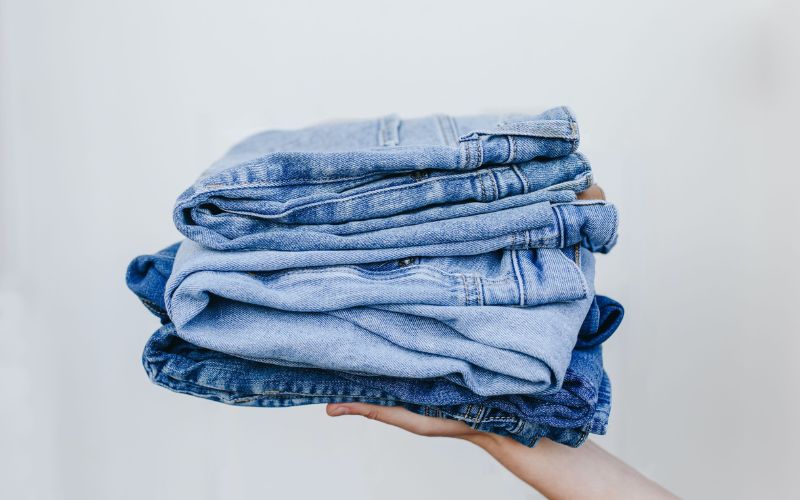 Denim is a classic fabric and appears on fashion-forward labels all over the world. The versatile and elegant material will never go out of style, and it's the perfect fit for your business.
Denim clothing is available in a variety of styles including jackets, jeans, and shirts. It allows you to play with various cuts, washes, and shades to find the best fitting for your garments.
When you're choosing the right jeans to add to your collection choosing the best denim manufacturer is vital. Learn these guidelines to find the best manufacturer for your needs.
Research for DENIM Manufacturers
There are numerous clothing producers within the UK. Begin by looking for suppliers with experience in the production of denim. But don't restrict yourself to only factories that produce denim. Numerous general clothing companies produce a variety of garments such as denim clothes and provide high-quality all-round.
Take a look at some samples and ask questions about the different kinds of denim available for sale. Are you in search of wholesale denim designs? Do you require customization? These are a few questions that can help locate the best supplier.
Create a partnership with your Denim FACTORY
To maximize the value of your products and manufacturing experience, think about forming a partnership with your supplier of clothing. The jeans manufacturer is the most important element of your business and will help you to get maximum value from your endeavor. Additionally, if you're just beginning to learn about the denim manufacturing process The factory will walk you through the steps to get your product to the market.
What is the MINIMUM ORDER QUANTITY (MOQ)?
Minimum order quantities will help your business calculate costs and initial investment. If you're just starting out choose a manufacturer with low MOQs in order to avoid excess inventory and price increases. Consider, for instance, comparing the minimum order quantities for wholesale jeans and tailor-made jeans to figure out the best option for your budget.
COMPARE LEAD TIMES
The lead times are an essential aspect to get your product on the market at a scheduled date. All manufacturers of jeans are required to have lead time, however, they differ between factories. Make sure you research thoroughly to ensure deadlines are adhered to.
In the initial stages of planning your products, a technology pack is created to minimize mistakes. The samples will also be made available to approve the final product. Discuss with potential manufacturers regarding these procedures, as seamless transitions can reduce delays in the lead time.
CHEAPER isn't always better.
Costs play a major role when choosing a clothing manufacturer. Therefore, comparing the best factories to your budget is crucial. Be aware of the relationship between cost and quality. The industry of manufacturing clothing is expanding, so you'll find many startups and established companies that offer reasonable prices to satisfy your requirements. It is also important to note that the higher MOQs typically offer lower prices per unit. This could lower costs when buying the bulk.
If you're planning to add denim to your wardrobe Use these helpful suggestions to make the process of the process of finding a reliable jeans manufacturer simple and efficient.