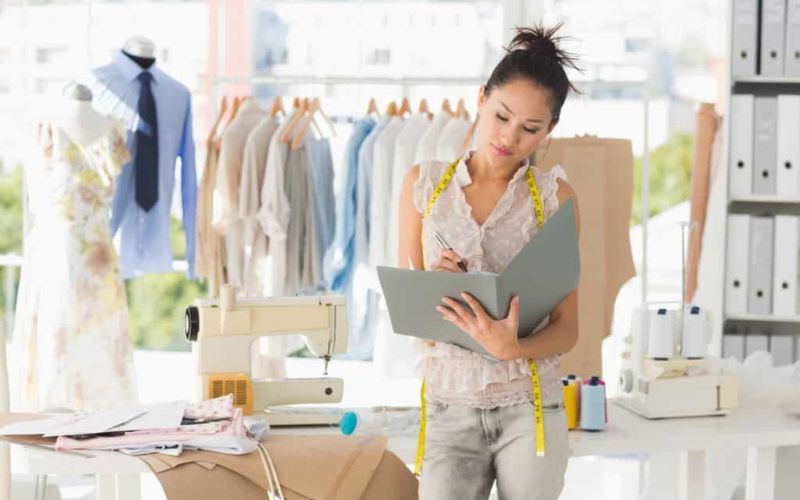 If you're a brand new to the fashion label or an established brand, understanding the manufacturing process of clothing will help you improve your business processes.
What is the purpose of clothing manufacturing?
The term "clothing manufacturing" refers to the various methods used to make clothing.
Each department is divided into sections in the production process, for example, cutting or sewing and making the final product.
Additionally, factors like manufacturing planning and controlling logistics management are crucial aspects of operations.
All garment manufacturing isn't identical.
The same principles can be found in a wide range of manufacturing facilities, based on the method and the level of expertise employed.
In general, there are two types of production of clothing.
Full Production Package Clothing Production (FPP)
What exactly is FPP?
FPP clothing production covers all the stages of the creation of clothing starting with design development and ending with the final product.
The clothing manufacturers will help on the way and utilize your designs to develop technical drawings for production.
The phases of FPP comprise:
Drawings of technical nature and pattern making
Fabric source
The creation of samples
Final production of garments
If you opt for FPP options, FPP company assists you with the fabric
source and provide advice on the most suitable efficient, cost-effective strategies and solutions.
Full Production Packages can be a fantastic alternative for emerging fashion brands and companies that aren't experienced in the production processes.
But, there are negatives is that the investment required to fund this service is more expensive.
Cut make, cut, Trim clothing production (CMT)
What exactly is CMT?
The process involves cutting, creating, and sewing the garment to create your final product.
CMT manufacturing requires some understanding of the production process and companies will require tech specifications before starting.
The factory produces clothes in accordance with the guidelines of the brand and patterns.
All pertinent information must be given to the manufacturer of clothing to ensure that you receive the exact look you want.
Incorrect or incomplete information in your specifications sheets could be costly to correct.
CMT manufacturing is the ideal choice for brands with established names, and it offers more control over the final product.
CMT Vs FPP
There are pros and cons to each kind of production process.
The best method of deciding on the best choice is to assess your needs and your level of experience.
The things to take into consideration when selecting the most suitable clothing manufacturing firm should be centered on:
Qualitative products
Lead times
Costs
Factory Specialization
Low minimum manufacturing?
A lot of new companies start within small sizes, therefore manufacturers with huge MOQs aren't the most cost-effective choice.
But it is becoming more and more factories are offering low MOQs. This helps manufacturers scale up at the appropriate rate.
Mass production companies are usually employed by large brands that require quick turnaround times and huge quantities of orders.
Selecting the right order quantity for your company should be determined by your company's strategy and possible growth potential in the market.
Where can I find the best FPP or CMT manufacturer of clothing?
The research process is crucial to find the most suitable clothing manufacturer for your brand.
Take a look at the available options to you for CMT and FPP solutions and decide on your production requirements.
A lot of clothing manufacturers provide advice and assistance during the entire process and assist you in making an appropriate choice that is compatible with your personal style and budget.