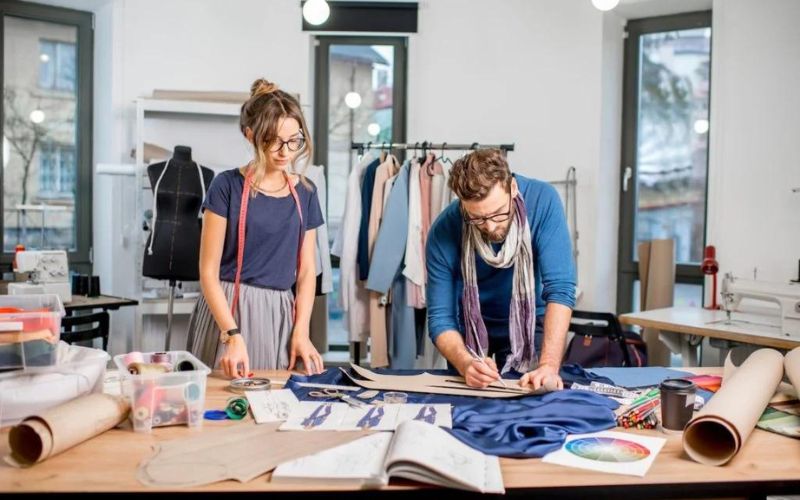 When you are starting a clothing line the first step is to locate an appropriate clothing manufacturer to create your clothing, however, there are other expenses to think about, including some that are crucial to the success of your brand.
Below we will discuss the various cost factors to be considered.
Production Costs
This is the main focus of your company. The first step is to make a plan to sample.
You could end up spending lots of money on samples if you're testing different brands of clothing to determine what is the best fit for you.
When you have found the right factory, you'll be required to budget for the cost for the large order
along with freight charges and any possible taxes on imports and VAT as well as any potential import tax and VAT.
Design and Costs
There is usually some design work to be done to establish your own business.
At a minimum, this should include a logo and many factories require CAD designs or tech packs for clothing.
The money you invest in creating tech packs can save money over the long term since it lowers the possibility of errors with your samples.
Web site
You'll require an website to create an online platform for selling your clothes from.
There are a variety of alternatives to this, ranging from creating a customized website from scratch as well as using an online platform such as shopify that will need an annual cost.
M Arketing Costs
High-quality clothing keeps customers, but marketing is the way to gain these customers first.
You must put aside a set amount of money each month for the promotion of your business and naturally increase it once you have a satisfactory ROI through marketing. advertising.
Marketing may include advertising sponsored by sponsors as well as Retargeting and paid influencers who upload images on social media in your clothes.
Content creation
A well-written and engaging content can increase the value of your brand.
Poor content can quickly devalue your brand, so you have be aware of the costs involved in producing the content.
The costs could include videography, photography, models and studio rentals.
Other Charges
Other costs to think about for your brand are expenses like trademarking your brand
(check whether your brand's name is not trademarked by using trademark checker, trademark searcher,) accounting fees,
cost of staff (if and when employing staff,) rental of a unit and purchasing for equipment e.g. a printer, postage bags.
These expenses should include in the budget and be included within your plan of business.
Summary
In a highly competitive business it is crucial to conduct business in a professional manner.
If you choose to take shortcuts that other brands don't,
You will probably lose customers to brands that are focused on delivering an improved customer experience.
In addition to being a top clothing manufacturer we also offer services including modelling shoots,
Design CAD and Tech Pack design web designs and online marketing.
If you have questions about our products or services, feel free to reach us using the contact us form.